Image via WikipediaI woke up to a white blanket! Snow everywhere… It was refreshing. I actually like snow just not the cold. It won't last though since it's sunny today.
The markets finished on a slightly higher note than earlier this week. The companies I follow are now practically back to last week's levels. There could have been buying opportunities though and if you took the opportunity, good for you!
Your Money & Your Dividends!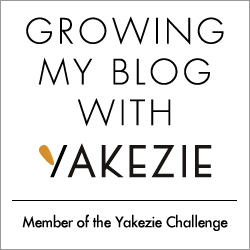 Yakezie Blog Round
I am in my fourth week of the Yakezie challenge. I can't believe it has been that long already. I have made some progress in my ranking and I have 5 months to break 200,000 in my Alexa Rank.
Week 4 – 471,923 (-29,842)
Week 3 – 501,765 (-58,700)
Week 2 – 560,465 (-57,996)
Week 1 – Started with 618,461
Here are some Yakezie links for you!
Enjoy your weekend!