Canada is renowned for the abundance of natural resources and the oil sector is definitely one of the primary sector driving the Canadian economy. If you look at the TSX 60, 13 of the 60 stocks are energy stocks ( 21.67%) and the largest representation followed by financials and materials with 10 each. Over 50% of the index is concentrated in the 3 primary sectors driving the Canadian economy.
If you invest in Canada, it's important you understand the energy sector and what the company's business is. Some of the industries are dependent on others. See the industry breakdown below followed by the top Canadian energy stocks.
Oil & Gas – Drilling
Oil & Gas – E&P
Oil & Gas – Integrated
Oil & Gas – Midstream
Oil & Gas – Services
Oil & Gas – Refining & Marketing
One of my primary data points when researching a stock include the Chowder Rule now as it establishes the potential total return of the company in the short term for both the dividend and the stock appreciation. Find the right stock for your portfolio.
| Ticker | Company | Sector | Industry | Score | Quote | MarketCap | PE | FPE | EPS | Yield | PayoutRatio | Payments | Dividend | Chowder | Ambassador | Achiever | Aristocrat | King | Graph |
| --- | --- | --- | --- | --- | --- | --- | --- | --- | --- | --- | --- | --- | --- | --- | --- | --- | --- | --- | --- |
| ENB | Enbridge | Energy | Oil & Gas - Midstream | 77 | 52.97 | 107.21 | 18.48 | 18.48 | 2.87 | 6.12 | 112.89 | 4 | 3.24 | 19.12 | YES | YES | YES | NO | 1 |
| SU | Suncor | Energy | Oil & Gas - Integrated | 73 | 43.90 | 51.65 | 13.91 | 13.91 | 3.16 | 3.83 | 53.16 | 4 | 1.68 | 11.93 | YES | YES | YES | NO | 1 |
| TRP | Transcanada Pipelines | Energy | Oil & Gas - Midstream | 66 | 70.85 | 50.63 | 16.54 | 16.54 | 4.28 | 4.23 | 70.09 | 4 | 3.00 | 10.96 | NO | YES | YES | NO | 1 |
| CNQ | Canadian Natural Resources | Energy | Oil & Gas - E&P | 78 | 41.41 | 37.52 | 12.23 | 12.23 | 3.39 | 3.62 | 44.25 | 4 | 1.50 | 16.98 | YES | YES | YES | NO | 1 |
| IMO | Imperial Oil | Energy | Oil & Gas - Integrated | 65 | 35.45 | 26.69 | 9.88 | 9.88 | 3.59 | 2.48 | 24.51 | 4 | 0.88 | 9.23 | NO | YES | YES | NO | 1 |
| PPL | Pembina Pipeline | Energy | Oil & Gas - Midstream | 67 | 50.42 | 25.77 | 16.25 | 16.25 | 3.10 | 5.00 | 81.29 | 12 | 2.52 | 9.16 | NO | NO | YES | NO | 1 |
| CVE | Cenovus Energy | Energy | Oil & Gas - Integrated | 38 | 12.11 | 14.88 | 20.55 | 20.55 | 0.59 | 2.06 | 42.37 | 4 | 0.25 | 2.06 | NO | NO | NO | NO | 1 |
| ECA | Encana | Energy | Oil & Gas - E&P | 35 | 5.33 | 6.92 | 3.30 | 3.30 | 1.62 | 1.84 | 6.05 | 4 | 0.08 | 1.84 | NO | NO | NO | NO | 1 |
---
Suncor Energy Inc
Suncor
Market Cap: 51.65
Chowder Score: 11.93
Industry: Oil & Gas - Integrated
Suncor Energy is the largest oil producer in Canada and one of the largest independent energy companies in the world. The company engages in oil sands operations, offshore oil and gas production, petroleum refining and marketing.
Suncor Energy derives a majority of its revenues from its oil sand business and is drilling Canada's largest oil sands reserve. In addition, the company owns and operates four refineries, an ethanol plant, wind farms, and over 1700 retail sites in North America. It owns a total of 460 mbpd of refining capacity as of June 2018. Suncor also owns international and offshore assets in key strategic geographic locations like the U.K. North Sea, Canada's east coast and Norway which provides a steady and diversified cash flow.
With more than five decades of existence, Suncor Energy has developed strong marketing relationships across North America. The company has operations across the entire value chain, including resource extraction, upgrading, refining and marketing, and midstream logistics. This insulates the company from volatility in any one segment. Suncor's vertically integrated business model has made it a market leader both in terms of funds from operations and discretionary free cash flow per barrel.
A strong focus on sustainable development and technology, capital discipline and operational excellence has enabled Suncor to become one of the strongest Canadian companies in the oil and gas industry. A strong balance sheet, and geographic and value chain diversification are Suncor's other competitive advantages. As Canada's leading integrated energy company, Suncor Energy stands in a good position to benefit from rising oil demand and growing offshore businesses. The company expects production growth of 10% CAGR this year from Fort Hills and Hebron projects.
Suncor is a shareholder friendly company deploying a combination of share repurchases and dividends to reward its shareholders.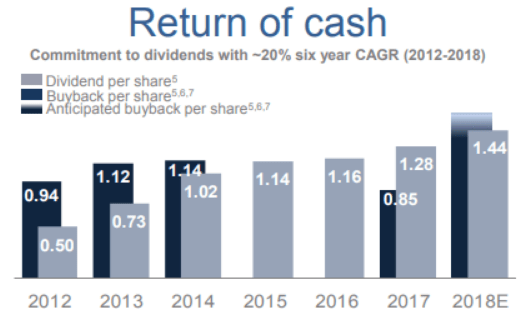 Suncor has been paying dividends since the last 26 years. 2018 marked the sixteenth consecutive year of dividend increases with the last increase standing at 12.5%. Its dividend growth has been quite impressive with a combined past five years' growth of 150%. The company further expects free FFO to increase at a 5% CAGR through 2020-23 and should comfortably increase its dividend payout in tandem with its FFO growth.
---
Enbridge Inc.
Enbridge
Market Cap: 107.21
Chowder Score: 19.12
Industry: Oil & Gas - Midstream
Enbridge is a leading global energy infrastructure company. It is Canada's largest natural gas distribution provider.
Enbridge's core assets comprise of pipeline and utility assets having highly predictable cash flows. The company has a balanced and diversified asset base consisting of natural gas and oil pipelines and caters to 3.7 million retail customers in Ontario, Quebec, New Brunswick and New York State. The company also has huge capital investments lined up over the next three years which will lead to good growth of the business over the coming years.
Enbridge has changed its strategy to focus towards a more regulated asset mix to reduce risk in future. It is also increasing its exposure to the midstream part of the supply chain which will increase the stability of the business in volatile situations.
Ownership of an extensive distribution infrastructure is Enbridge's biggest strength. The company owns a total of about 193,000 miles of natural gas and NGL pipelines across North America and the Gulf of Mexico. Its crude oil and liquids transportation system is huge comprising of more than 17,000 miles of active pipelines. Enbridge transports nearly 28% of the crude oil produced in North America and 22% of all natural gas consumed in the U.S.
As North America's premier energy infrastructure company, Enbridge connects major supply basins with key consumer markets. With nearly seven decades of experience, the company is trusted for providing safe and reliable movement of oil and natural gas throughout North America.
Enbridge has paid dividends for over 64 years, increasing them at an average compound annual growth rate of 11.7% over the last two decades. The company last raised its payout by 10% and sports an attractive dividend yield of 5.5%.
The company is expecting annual dividend growth of 10% through 2020 and targeting a dividend payout is below 65% of ACFFO. Given its large scale and strengths, the company is well positioned to address the growing demand of energy and grow future dividends in the high single to low double digit range.
---
TransCanada Pipeline
Transcanada Pipelines
Market Cap: 50.63
Chowder Score: 10.96
Industry: Oil & Gas - Midstream
TransCanada Pipeline is a leading North American infrastructure company, supplying more than 25% of natural gas consumed daily across North America.
With more than 65 years of service, TransCanada has a strong portfolio of diversified assets, storage facilities and power generation plants. The company operates a safe and stable network of natural gas and crude oil pipelines. It also has wind and nuclear power facilities. Its assets have grown to $88 billion from $26 billion, since 2000. By generation type, TransCanada's assets can be divided into nuclear (51%), natural gas (43%) and wind (6%).
TransCanada derives over 95% of its EBITDA from regulated assets or long-term contracts. The business is highly diversified by assets, customers and geographies. It runs five operating businesses in three core geographies – USA, Canada and Mexico. Moreover, TransCanada's assets are highly strategic in nature with access to North America's two most prolific natural gas supply basins. Its pipelines connect major basins to key markets across North America.
As one of North America's largest natural gas pipelines operators, TransCanada's network of pipelines consist of more than 57000 miles of natural gas, 3000 miles of oil and liquids pipelines; and 11 power generation facilities (~6100 MW).
TransCanada continues to spend an increasing amount on R&D which should help it improve the methods of efficient extraction and transportation. In fact, the company ranks amongst Canada's Top 100 corporate R&D spenders. In the last five years, TransCanada has invested more than $142 million in technology development.
TransCanada has been continuously growing its dividend since 2000. Its average annual shareholder returns over the last 18 years stands at an impressive 13%. The company's last dividend raise was more than 10% in 2018 with a dividend yield of 4.7%.
TransCanada aims at growing dividends at an average annual rate of 8%-10% through 2020, and by 8%-10% in 2021. The growth in its diverse business segments should support its dividend growth plan.
---
Canadian Natural Resources Limited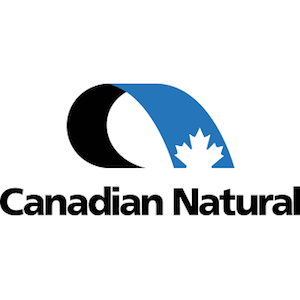 Canadian Natural Resources
Market Cap: 37.52
Chowder Score: 16.98
Industry: Oil & Gas - E&P
Canadian Natural Resources is a large independent natural gas and heavy crude oil exploration and production company in Canada.
The company's business can be broadly classified into – North America E&P, international, marketing & midstream. The North American Exploration and Production segment is Canadian Natural's core business, while the other two businesses provide diversification.
Canadian Natural Resources operates a large and diversified portfolio of assets in North America, the UK North Sea and Offshore Africa. Its assets consist of a balanced mix of natural gas (25% of product mix), heavy crude oil (25%), light crude oil (12%), and oil sands mining and upgrading (38%). Canadian Natural recently completed its transition to a long life, low decline asset base which will ensure a growing base of sustainable cash flows. The company holds some of the best oil sands assets in North America, particularly thermal in situ properties, having tremendous growth potential.
With more than four decades of experience, Canadian Natural has developed an expertise in operation of mature and low-risk basins. The company also owns midstream assets consisting of two crude oil pipeline systems and cogeneration plants, which enables transportation of heavy crude oil in international markets.
A strong and balanced asset base, operations in both domestic and international markets, and ownership of a large network of pipelines form a strong moat around Canadian Natural's business. The company is a low-cost oil producer which helps shields during periods of low cost oil prices . The company is able to keep its cost base low due to economies of scale and minimal capital cost requirements.
Canadian Natural has paid dividends regularly since 2001. It announced its 18th consecutive dividend increase in 2018, increasing the payout by 21%. The company's dividend growth has been remarkable with a 10-year average dividend growth of 17.6%.
Investors have reasons to cheer as the company is expecting dividend increase of 21% on FFO growth of 34% in 2018.
---
Pembina Pipeline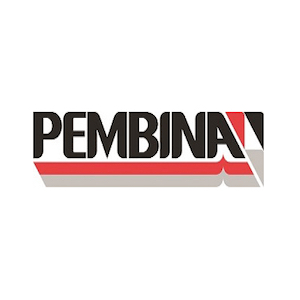 Pembina Pipeline
Market Cap: 25.77
Chowder Score: 9.16
Industry: Oil & Gas - Midstream
Pembina Pipeline is a leading midstream and transportation service provider in North America.
The company has been serving the energy industry in North America for over 60 years and offers a full spectrum of midstream and marketing services to the energy sector. It owns a system of pipelines that transport crude oil, natural gas and natural gas liquids produced primarily in western Canada. It also runs gathering and processing facilities and an oil and natural gas liquids infrastructure business.
Pembina operates through pipelines, facilities and marketing & new ventures divisions. Strategic location of its assets in rich resource areas provides a key competitive advantage to Pembina.
As a leading energy infrastructure company, Pembina serves multiple basins and markets throughout Canada and the United States. The company has 19 gas processing facilities and 6 billion cubic feet per day of net gas processing capacity.
A huge and efficient network of pipelines is the key to success for a midstream energy company. Pembina owns and operates an 18,000 km pipelines with a total capacity of 3 million barrels of oil equivalent per day. The contracts for conventional pipelines are on a fee-for-service basis and provide better cash flow visibility. Pembina typically enters into long term contracts which are less susceptible to volatile situations.
The company is known for providing safe, value added and cost-effective transportation solutions. Pembina has a fully-integrated value chain for natural gas, NGL, crude oil and condensate. It is also strategically located (via North American west coast) providing access to global markets which should drive future energy demand.
The company is also growing through acquisitions. Pembina successfully integrated Veresen one of the largest acquisitions in the company's history. Pembina's merger with Veresen has resulted in bigger size and scale, as well as highly integrated asset base and extended geographic reach.
Pembina pays monthly dividends to its shareholders and last raised them by 5.5%. It has grown dividends at 5% CAGR over the last decade.
The company has successfully reduced its payout ratio from a very high 96%, a decade earlier, to a more reasonable 55%-60% in recent times. This gives Pembina more funds to allocate towards capital expenditure, which will drive future dividend growth.
Pembina has guided 35% growth in 2018 EBITDA which should comfortably support future dividend growth in mid-to high- single digit rate.
---
Imperial Oil Limited
Imperial Oil
Market Cap: 26.69
Chowder Score: 9.23
Industry: Oil & Gas - Integrated
Imperial Oil is an integrated energy company, dealing in exploration, production, refining and marketing oil & gas and other petroleum products. The company manufactures and sells nearly 25% of the petroleum products used every day by Canadians and is one of the nation's largest producers of petrochemicals. Imperial Oil Ltd is a subsidiary of Exxon Mobil, with the latter holding a 70% stake in the former.
Imperial Oil owns a well-balanced asset base consisting of both upstream and downstream & chemical assets. The company's upstream assets consist of a huge portfolio of long-life oil sands assets. Its Cold Lake oil sands asset boasts of industry-leading in-situ operation, while Kearl oil sands is considered as one of Canada's highest quality oil sands deposits. Imperial's downstream assets consist of large refining capacities and a big network of pipelines. Its refineries such as the ones in Sarnia and Strathcona are amongst the largest integrated refining capacities in Canada. In addition, Imperial Oil operates a highly profitable polyethylene business.
With more than a century of existence, Imperial Oil is in a good position to benefit from the long-term growth trend of oil and gas, owing to its strong technical expertise and efficient operations. The company enjoys a strong position in core markets like Ontario and western regions. An integrated business model further reduces its risk from the vagaries of the oil and gas business cycles.
As Canada's largest refiner of petroleum products, Imperial Oil enjoys nationwide leadership across the full value chain. The company owns a large retail service station network (under Esso and Mobil brands) which ensures its position as a leading marketer.
Imperial Oil has a 127-year history of consecutive dividend payments and has raised dividends for 24 years in a row. The company has compounded dividends at a rate of 6.5% for the last 10 years. The last dividend raise was 18.8%.
Given the company's sound balance sheet and strong future production projection, Imperial Oil should comfortably continue its double-digit dividend growth streak going forward.
---
Encana Corporation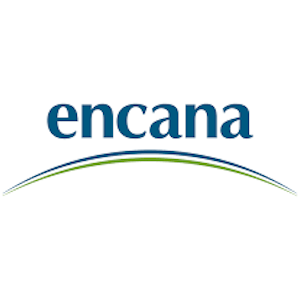 Encana
Market Cap: 6.92
Chowder Score: 1.84
Industry: Oil & Gas - E&P
Encana is a leading North American energy producer. The company engages in the exploration, development, and production of oil, NGLs, natural gas and other related activities in Canada and USA.
Encana was formed through a merger between PanCanadian Energy Corporation and Alberta Energy Company Ltd. in 2002. Encana's reporting segments are Canadian Operations, USA Operations, and Market Optimization.
It has a diversified portfolio of assets consisting of natural gas, oil and natural gas liquids. The company has successfully transformed its natural gas portfolio to a balanced commodity mix since 2013. This strategy of focusing on high margin business has began to bear fruits for Encana as cash flows have started to increase from the last year.
All of Encana's production is based in North America. It has operations in resource rich, four of North America's premier basins including the likes of Permian and Montney. Its Montney operations has developed as a top global play driving corporate returns. This high quality multi-basin portfolio gives scale and cost advantages to Encana. The company's premium locations are expected to generate over 35% of return at the field level.
Encana operates an integrated supply chain with a good geographic reach. A great portfolio with a strong balance sheet and disciplined capital allocation are Encana's strengths. Its technology and innovation capabilities also provides an edge over competition.
Following a fall in oil prices, the company was forced to slash its dividends by nearly 80% back in 2015. Oil price stabilization and Encana's successful turnaround should lead to future dividend growth. Even during volatile times, the company continued paying dividends though at a reduced rate.
Encana is targeting a 300% increase in cash flow and over 60% increase in production over the next five years. The company also has a $400 million share repurchase program in place, which is expected to be executed by the year end. Encana is starting to make some progress on its five-year growth plan which should be able to drive future gains. The company needs oil to only be at $50 per barrel to achieve its five-year plan goals which seems quite plausible given the current $70 plus prices.
---
Husky Energy Inc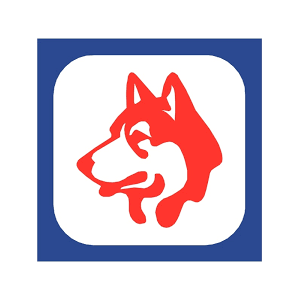 Husky Energy Inc
Market Cap: 34.29B
Industry: Oil & Gas – Integrated
Husky Energy is a Canadian integrated oil and gas company with operations in Western and Atlantic Canada, the United States and the Asia Pacific region.
Husky Energy has a presence in both upstream and downstream oil and gas segments. It operates through two business divisions – "Integrated Corridor"' (upstream and downstream operations in Western Canada and the United States), and "Offshore" (production in Atlantic Canada and the Asia Pacific region).
The company owns a large number of conventional oil and natural gas assets. It also has an extensive pipeline network for distribution of products across Canada and the US. Fixed-price Asia Pacific (China and Indonesia) sales provide resilience to volatile market conditions. Increased investments in expanding Asia Pacific and Atlantic businesses and new construction should lead to higher returns for shareholders going forward.
Husky Energy is better positioned to compete in a low commodity price environment, given its strong balance sheet, low-cost structure, downstream integration, and market diversification. The company also deploys advanced technology and innovation in fields such as carbon capture, reservoir recovery, geoscience integration etc. Its critical competency networks help connect people across different business units.
Due to a sharp decline in oil prices, Husky Energy had suspended their dividends back in 2016. However, the company is back on track as it recently announced its second dividend increase in 2018, raising it by a very impressive 60%+ q/q. The fact that the company reinstated its dividend indicates management conviction over improving financial prospects. An integrated business model, strong balance sheet and improving cash flows should help Husky Energy to sustain its future dividend growth.
Husky Energy expects funds from operations to grow at 6% CAGR and plans to maintain an annual dividend base of $500 million through 2018-2022. Presently Husky has a dividend yield approximating 3.6%, which puts the company at par with other industry leaders. The management has committed to a "yield that is comparable with its peers".
---
Cenovus Energy Inc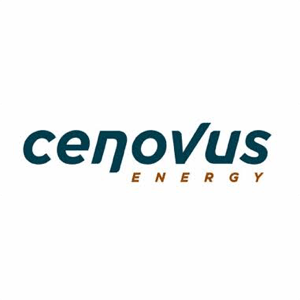 Cenovus Energy
Market Cap: 14.88
Chowder Score: 2.06
Industry: Oil & Gas - Integrated
Cenovus Energy is a large integrated oil and gas company based in Canada. The company formally came into existence in 2009 as a result of a spin-off from Encana but has a history dating back to the 1880s.
The company owns oil sands projects in northern Alberta as well as natural gas and oil fields in Alberta and British Columbia. It also owns a 50% stake in two U.S. refineries. The refining capacity mitigates the risk of heavy oil differentials. Cenovus' portfolio of assets got a boost through the acquisition of most of ConocoPhillips' operations in Western Canada in 2017. The acquisition doubled Cenovus' oil sands production.
Cenovus Energy sells oil to industrial users, wholesalers and commodity purchasers, all around the world. An extensive network of pipelines, rail, and marine tankers transport the company's products. Cenovus is also developing new pipeline projects in Western Canada that will provide access to new buyers. A vast portfolio of oil sands assets and Deep Basin natural gas and liquids assets in Western Canada should support production growth.
Premium asset quality, execution excellence, an integrated model, and a strong reputation are Cenovus' key competitive strengths. The company is also in a process of deleveraging its balance sheet by selling its legacy conventional (crude oil and natural gas) assets which will streamline its portfolio. Cenovus is on track to achieve cost reduction to the tune of $1 billion by the end of 2018.
Cenovus Energy has been paying dividends since 2009. However, the rate of growth has been slow due to the challenging times being faced by the energy industry. The company sports a dividend yield of 1.66% currently. Cenovus is confident about funding its capital investment and dividends from its internally generated cash flows. Analysts are also expecting 2019 funds flow to increase by more than 75% over 2018.
DISCLOSURE: Please note that I may have a position in one or many of the holdings listed. For a complete list of my holdings, please see my Dividend Portfolio.
DISCLAIMER: Please note that this blog post represents my opinion and not an advice/recommendation. I am not a financial adviser, I am not qualified to give financial advice. Before you buy any stocks/funds consult with a qualified financial planner. Make your investment decisions at your own risk – see my full disclaimer for more details.