Do you embrace defense dividend stocks as a long term strategy? or do you ignore them due to their ties to government contracts? It's a question many investors ask themselves when a defense dividend stocks surfaces in their research. I know it's a question I have asked myself. Do you want a dependency on the US Department of Defense spending or not?
Defense dividend stocks tend to have contracts tied with government spending by they all have a different level of contract dependence and that can be one of the factors you use in choosing a defense dividend stocks. As a summary, you can find the percentage of revenue generated from the US Government for the following companies:
Lockheed Martin Corporation = 70%
General Dynamic = 61%
L3 Technologies = 66%
Raytheon = 67%
Northrop Grumman Corporation = 85%
The Department of Defense is definitely a major customer as you can see and you can find the list of top 100 contractors with the US Government to understand your general exposure to the government.
Please note; while each of the stocks listed have a minimum of 10 years of dividend growth, the review of the companies below does not highlight any preferences or outlook for investment purposes. The intention is to highlight the businesses that operate in the defense and aerospace industry with respect to pure play defense dividend stocks to understand what you may invest in.
However, to answer if you should consider defense dividend stocks, I believe they should seriously be considered. You just need to decide on your exposure and understand if you are simply locked in with the Department of Defense or general contracts with the US Government.
Lockheed Martin Corporation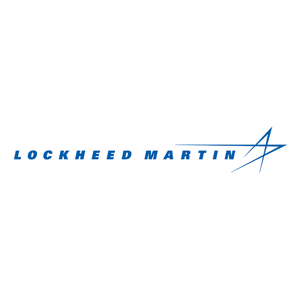 Lockheed Martin Corporation is one of the biggest defense and aerospace companies in the world. The company engages in the production of advanced technology systems, products, and services.
Lockheed Martin provides a wide range of management, engineering, logistics, system integration and cybersecurity services for defense, civil and commercial applications. The company is best known for its F-35 fighter jet which represented 25% of its total sales in 2017.
Lockheed Martin operates through four business segments:
Aeronautics (39% of 2017 sales),
Missiles and Fire Control (14%),
Rotary and Mission Systems (28%) and
Space (19%).
The company is known for designing some of the finest military aircraft and security systems in the world.
The US government is its primary customer with the company having numerous long-term contracts with government organizations. This adds to reliability and predictability of Lockheed's cash flows. About 70% of its revenues in 2017 were generated from the US and the remaining 30% from international customers. With over a century old existence, Lockheed Martin has developed close relationships with its customers which often results in winning new orders easily.
Lockheed Martin is a giant global defense company. Given its wide product portfolio in critical areas such as defense, space, intelligence, and homeland security, it is almost impossible to find an alternative. Strict government laws and regulations, extensive R&D and a huge patent portfolio further act as significant entry barriers for new entrants.
Proven performance, strong industrial partnerships, and extensive global presence are Lockheed Martin's key competitive strengths. Lockheed Martin could be a major beneficiary due to increasing global security concerns and US government's strong focus on defense. The company is expanding its production to enable a robust supply chain to meet rising demand.
Lockheed Martin is a Dividend Contender with 15 straight years of consecutive dividend increases. The company has an impressive double-digit dividend growth history. It returned 79% of its cash flows to shareholders in 2017 and last raised its dividend by 9.9%.
Given, its strong 2018 year-to-date growth and increased outlook, the company should keep increasing its payout at the same pace in the future as well.
Investment Data
---
General Dynamics Corporation
General Dynamics is a world-leading aerospace and defense company. The company provides a wide range of products and services in business aviation; combat vehicles, weapons systems and munitions; IT services and C4ISR solutions; and shipbuilding. General Dynamics is at the forefront of the business-jet industry and a global leader in combat systems.
With more than six decades of experience under its belt, General Dynamics checks all the boxes on the customers' list i.e. safety, reliability and performance. It is the proud owner of some of the world's most technologically advanced business jets, wheeled combat vehicles, command and control systems and nuclear submarines. Jet Aviation has been a global leader in business aviation services for almost five decades.
General Dynamics carries out its operations through four business groups:
Aerospace (26% of revenue in 2017),
Combat Systems (19%),
Information Systems and Technology (29%), and
Marine Systems (26%).
General Dynamics' primary customer is the U.S. Department of Defense (DoD). About 61% of the company's 2017 revenue was from the U.S. government, 15% from U.S. commercial customers and the remaining 24% was from non-U.S. commercial and government customers. A majority of its contracts (54% in 2017) are fixed-price contracts with cost-reimbursement and time-and-materials clause. This adds clarity to cash flows, resulting in predictable payouts.
The company has grown organically as well as through acquisitions. It completed the acquisition of CSRA earlier this year, resulting in the creation of a premier provider of integrated IT systems to the government market, with approximately $9.9 billion in annual revenue. In addition, the company spends a fortune on R&D and capital expenditure to stay competitive. Operating businesses with high entry barriers and large government contracts form a strong moat around General Dynamics.
General Dynamics is a S&P500 Dividend Aristocrat with 25+ consecutive years of dividend increases. The company has raised its dividends by 9.5% over the last five years. The last dividend raise was more than 10%. Given its diversified and profitable businesses, General Dynamics could potentially keep increasing its dividends in the high single to low double-digit rate going forward.
c
---
L3 Technologies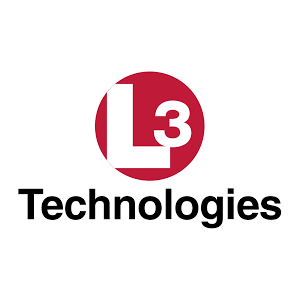 L3 Technologies is a leading provider of a broad range of communication, electronic and sensor systems used on the military, homeland security and commercial platforms. The company also ranks amongst the top ten defense contractors in the world.
L3 Technologies serves critical markets, namely defense electronics, ISR, and communications. The company is known for its highly customized design, integration and certification of mission subsystems and interiors of aircraft. It also provides innovative commercial security solutions such as its wave screening security technology deployed at airports worldwide. Virtually every mission-critical aircraft has L3's secure communications installed in it.
The company has four reportable segments:
Electronic Systems (with 13.8% operating margin),
Aerospace Systems (8.3%),
Communications Systems (7.5%) and
Sensors Systems (12%).
Its customers include military, security and commercial clients in the US and other international markets.
L3 Technologies continues to maintain its market leadership in a broad range of significant high-technology areas both through spending on research and development and acquisitions. It is difficult for any new entrant to gain the confidence of clients like the US Department of Defense. L3 Technologies has successfully carved out a position as a trusted partner delivering innovative solutions to governments in high-priority security areas.
L3 Technologies has been growing steadily through acquisitions and organic growth. The company has acquired more than 130 companies since its IPO and can currently support acquisitions worth $1 billion. Trends like increasing defense spending and rising demand for airport infrastructure will further help L3 Technologies maintain its top line growth.
L3 Technologies has a 14-year track record of dividend increases, growing them at 8.5% over the last five years. The company expects 2018 free cash flow to be 120% of net income and operating margins of 12% by 2020. The last dividend raise was 6.7%.
Though the pace of dividend growth has decelerated, L3 Technologies should easily continue its dividend growth streak at a modest pace supported by an attractive and growing DoD end market, and strong cash flows.
Investment Data
---
Raytheon Company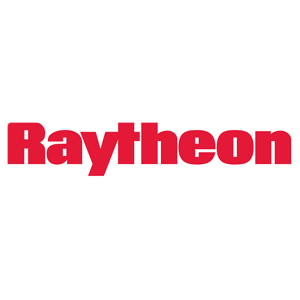 Raytheon Company is a leading technology company providing defense, civil government and cybersecurity solutions to both domestic and international customers.
Raytheon is known for building advanced cyber defenses in operational systems. Its advanced technologies have helped the U.S. to maintain its operational and technical dominance in mission-critical areas. Not only the US, but other friendly nations rely on Raytheon's proven interceptors, radars and space sensors.
The company operates through five segments:
Integrated Defense Systems (22% of 2017 revenues);
Intelligence, Information, and Services (23%);
Missile Systems (29%);
Space and Airborne Systems (24%); and
Forcepoint (2%).
It provides a wide range of products and services in the areas of command, control, communications and intelligence systems.
Raytheon has a diversified international presence with customers in 80 countries and offices in 19 countries in European, APAC and MENA regions. International sales account for more than 30% of its total revenues. About 65% of Raytheon's sales are from the US government. The company's cash flows are secure as government contracts include both cost reimbursement and fixed-price contracts.
Raytheon owns a huge portfolio of intellectual property that includes many U.S. and foreign patents.
With a history spanning 96 years, the company has developed strong domain knowledge and maintains technological leadership in the different areas it serves. Raytheon has successfully established a broad portfolio of technologically advanced solutions focusing on key mission areas and aligned with customer priorities. The company is well positioned to benefit from a balanced mix of geographies and businesses.
Raytheon is also favorably placed to benefit from the growing need for cybersecurity in a connected world. Increasing international sales and broad-based demand for its advanced capabilities are strong tailwinds for the company.
The company's dividends have followed an increasing trend with 14 years of consecutive increases. Raytheon raised its payout by 8.8% in 2018 supported by its strong financials. It currently sports a dividend yield of 1.7% with a reasonable payout ratio of 40%.
Given Raytheon's competitive global position, technology and innovation leadership and rising trends of geopolitical risks, the company should keep up with its high single-digit pace of dividend increases.
Investment Data
---
Northrop Grumman Corporation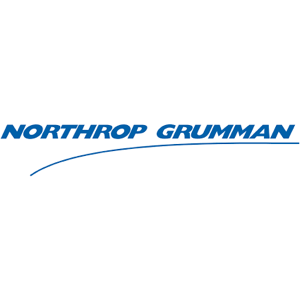 Northrop Grumman is a leading global security company providing innovative systems, products and solutions to government and commercial customers worldwide. It is a premier provider of military aircraft, autonomous and space systems, and innovative defense and security solutions.
Northrop Grumman is one of the Big Five defense contractors in the world, the other four being Lockheed Martin, Boeing, General Dynamics and Raytheon. Below are Northrop's reportable segments:
Aerospace systems (42% of Q2 2018 operating income),
Mission systems (42%),
Technology Services (11%) and
Innovation systems (5%).
The company manufactures products and solutions for applications ranging from under the sea to space and cyberspace. Its broad products portfolio caters to areas like autonomous systems, C4ISR, and logistics & modernization serving customers worldwide. With a rich heritage of eight decades, Northrop Grumman has developed a deep understanding of the core areas it operates in.
As a premier provider of autonomous systems, critical national security, Northrop Grumman stands a good chance to benefit from the increased spending on defense products and solutions by the US government. About 85% of Northrop's total sales are to the US government and the majority of the contracts are long-term in nature. The company also conducts business with other foreign governments and commercial customers in 25 countries. Northrop has a healthy mix of cost-type (55% of total sales) and fixed price (45%) contracts.
Given that defense is a highly capital-intensive industry, Northrop's robust capital expenditures are in line with its long-term profitable growth. The company is also growing through acquisitions with the latest one being Orbital ATK. The acquisition is expected to save $150 million by 2020 in annual cost.
Northrop Grumman has increased its dividend for the past sixteen years, last raising it by 9%. The company returned more than $1 billion to its shareholders through dividends and share repurchases in the last year.
The current annualized dividend yield stands at 1.5% with a very low payout ratio of 28%. The company has grown dividends at more than 12% over the last five years. Northrop's recent acquisition of Orbital and its leadership position in the growing defense and aerospace industry should comfortably position it to continue its dividend growing streak in the higher single digit range in future as well.
Investment Data
Sector Classifications
Sector classification is driven by a set of standards across North America, stock market and indexes. There is a specific company classification referred to as NAICS (North American Industry Classification System) managing a set of classifications. Statistic Canada is also a partner with defining the NAICS with company counts for different classifications.
While the company classification is critical to understand the evolution of industries, it is by far too detailed to manage for investors and all companies can be grouped under a sector. The best visual tree I could find is under Wikipedia's Global Industry Classification Standard.
| Sectors | Industries |
| --- | --- |
| Basic Material | Chemicals, Construction Materials, Containers & Packaging, Metals & Mining, Paper & Forest Products |
| Communication Services | Diversified Telecommunication Services, Wireless Telecommunication Services |
| Consumer Cyclical | Auto Components, Automobiles, Household Durables, Leisure Products, Textiles, Apparel & Luxury Goods, Hotels, Restaurants & Leisure, Diversified Consumer Services, Media, Distributors, Internet & Direct Marketing Retail, Multiline Retail, Specialty Retail |
| US Consumer Defensive Sector | Food & Staples Retailing, Beverages, Food Products, Tobacco, Household Products, Personal Products |
| Canadian Energy | Energy Equipment & Services, Oil, Gas & Consumable Fuels |
| Financial Services | Banks, Thrifts & Mortgage Finance, Diversified Financial Services, Consumer Finance, Capital Markets, Mortgage Real Estate Investment Trusts (REITs), Insurance |
| US Healthcare | Health Care Equipment & Supplies, Health Care Providers & Services, Health Care Technology, Biotechnology, Pharmaceuticals, Life Sciences Tools & Services |
| US Industrial Sector | Aerospace & Defense, Building Products, Construction & Engineering, Electrical Equipment, Industrial Conglomerates, Machinery, Trading Companies & Distributors, Commercial Services & Supplies, Professional Services, Air Freight & Logistics, Airlines, Marine, Road & Rail, Transportation Infrastructure |
| Canadian Real Estate | Equity Real Estate Investment Trusts (REITs), Real Estate Management & Development |
| US Technologies | Internet Software & Services, IT Services, Software, Communications Equipment, Technology Hardware, Storage & Peripherals, Electronic Equipment, Instruments & Components, Semiconductors & Semiconductor Equipment |
| Utilities | Electric Utilities, Gas Utilities, Multi-Utilities, Water Utilities, Independent Power and Renewable Electricity Producers |
DISCLOSURE: Please note that I may have a position in one or many of the holdings listed. For a complete list of my holdings, please see my Dividend Portfolio.
DISCLAIMER: Please note that this blog post represents my opinion and not an advice/recommendation. I am not a financial adviser, I am not qualified to give financial advice. Before you buy any stocks/funds consult with a qualified financial planner. Make your investment decisions at your own risk – see my full disclaimer for more details.