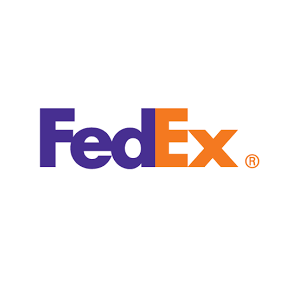 FedEx is a premier global transport and logistics company. The company delivers 14 million packages a day in 220 countries and territories worldwide. It handles over one million packages at its world hub, every day. FedEx has an unmatched global network and it practically delivers to every address in the U.S.
FedEx operates through its many operating companies and offers a broad portfolio of transportation, e-commerce and business services to meet the needs of its customers. These companies are FedEx Express, FedEx Ground, FedEx Freight, FedEx Services, FedEx Logistics, and FedEx Office. FedEx Express (54% of 2018 revenue), FedEx Ground (29%), FedEx Freight (11%) and FedEx Services (2%), and other (4%) are its reporting segments. The FedEx Logistics operating results are included in the other segment. FedEx owns a fleet of 686 aircraft and more than 180,000 vehicles and runs more than 5,000 operating facilities.
Investment Data
Revenue Growth & Market Exposure
FedEx revenues have grown at a rate of 9% CAGR over the last three years. Given its diversified lines of businesses, FedEx is in a good position to cross-sell. About 96.8% of its U.S. revenue comes from customers of two or more operating companies. The company has developed a strong reputation for safety and timely delivery of customer packages. FedEx has a long history dating back to 1973 and customers trust FedEx for its flexible and innovative solutions. Its portfolio of solutions creates a strong value proposition both for itself and its clients. FedEx offers a strong portfolio of residential services as well.
For the convenience of its customers, the company has built FedEx retail convenience network which offers nearly 55,000 U.S. locations from where customers can drop off or pick up their packages. The company has ties with leading retail brands like Walgreens Boots Alliance, Inc., Kroger, and Albertsons. It further plans to add more such locations within Dollar General and Walmart stores in the U.S. These retail locations at attractive locations make life easier for FedEx' busy customers.
Given, its leading market share, FedEx is in a good position to benefit from the growing global businesses. Rising e-commerce is increasing the demand for FedEx services. The company is preparing itself to handle the situation by increasing its ground capacity and automating its network. Additionally, FedEx stands to benefit from an improvement in its express hubs, integration with TNT, modernization of its aircraft fleet, etc. The company is transitioning to cloud-based systems from traditional mainframe computing systems. It has also introduced same-day bot deliveries. Given its large scale, the company is better positioned to optimize costs.
FedEx is anticipating a rate increase effective January 2020. FedEx Express, FedEx Ground and FedEx Home Delivery shipping rates will increase by an average of 4.9%, while FedEx Freight shipping rates will increase by an average of 5.9%. However, it has lowered its fiscal 2020 revenue outlook due to increased trade tensions and weakening of global economic conditions.
Dividends
FedEx is a Dividend Achiever and sports an annual dividend yield of 1.8% and a high payout ratio of more than 100%. It is known for its consistent quarterly dividend payouts. FedEx has been paying regular quarterly dividends for more than 18 years and has also increased them every year since 2002. It paid $535 million in dividends and bought back 4.3 million of its shares for ~$1 billion in 2018. The company last raised its dividend by a whopping 30% and has an impressive 5-year dividend growth CAGR of 28%. Earnings have grown at a rate of 66% CAGR in the last three years.
FedEx reduced its fiscal 2020 earnings forecast to $10 – $12 per diluted share before the year-end MTM retirement plan accounting adjustment. Though the company gave a disappointing set of recent quarterly results, it is expecting to position itself better by the end of FY20. FedEx is implementing additional cost reduction initiatives and continues to make strategic investments to improve its capabilities and efficiency, which will drive long-term earnings growth.
U.S. e-commerce is estimated to account for more than 90% of total market volume growth through fiscal 2026, and FedEx is expected to address ~56% of that growth.
The company has a target to increase its EPS by 10%-15% per annum. Its integration with TNT will provide significant growth opportunities and reduce operational costs. European revenues now account for ~40% of FedEx international revenues, compared to just 20% earlier. FedEx is looking at driving significant earnings growth and improving margins, cash flows, and shareholder returns through significant long term investments.
Competition
The express package and freight markets are highly competitive. Superior global networks, portfolio of solutions and efficient transportation and logistical means differentiate FedEx from its competitors. United Parcel Service is its most significant competitor in the U.S. Other international competitors include DHL, DPD, General Logistics Systems, foreign postal authorities, passenger airlines, air freight forwarders, regional carriers, and all-cargo airlines. The company also faces intense competition from Amazon.com. A majority of FedEx Express's international competitors are either government-owned or controlled.
Bottom Line
The projected growth of the U.S. domestic e-commerce market provides a huge market opportunity for FedEx. The company continues to position itself to capitalize on e-commerce growth and improve profitability through systems realignment, delivery optimization, and the use of innovative solutions. FedEx is a shareholder-friendly company. It has returned over $14 billion to shareholders through repurchases and dividends, from FY14 through FY19. The company's strong focus on e-commerce and express should drive future revenue growth and support dividends.
The recent pullback and FedEx's focus on optimizing its processes could offer opportunities if you are willing to wait. With the recent dividend growth and the pullback, investors can get a much higher yield than FedEx has historically paid.
DISCLOSURE: Please note that I may have a position in one or many of the holdings listed. For a complete list of my holdings, please see my Dividend Portfolio.
DISCLAIMER: Please note that this blog post represents my opinion and not an advice/recommendation. I am not a financial adviser, I am not qualified to give financial advice. Before you buy any stocks/funds consult with a qualified financial planner. Make your investment decisions at your own risk – see my full disclaimer for more details.