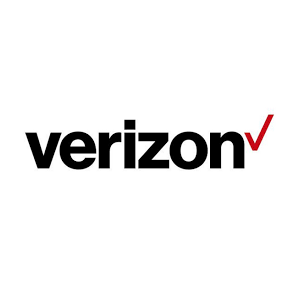 Verizon Communications is a diversified communication technology company in the world. It provides communications, information and entertainment products and services to consumers, businesses and government agencies.
Verizon has a worldwide presence and offers voice, data and video services and solutions. Beginning second quarter of 2019, Verizon will have a new reporting structure, Verizon 2.0. Under this structure, its two reportable segments are reclassified into Consumer (74% of 2Q19 revenues) and Business (26%). Under the old reporting system, Verizon's business segments were wireless (76% of 2Q19 revenues) and wireline (24%). Its wireless is the largest wireless service provider in the U.S. by retail connections and revenue. Verizon's media group includes popular brands like Yahoo, TechCrunch, and HuffPost.
The company's 4G LTE network is available to over 98% of the U.S. population in more than 1600 markets. Verizon Wireless has 118 million retail connections out of which 96% are postpaid. The company operates an extensive wireless network and a premier all-fiber network in America. Verizon's Security, cloud and Internet of Things serve about 99% of Fortune 500 customers. Its Fios (4.3 million subscribers) and Internet services (6.1 million subscribers) offer a large all-fiber network for residences and small businesses.
Investment Data
Revenue Growth & Market Exposure
Verizon has been transforming over the years through high-performing networks and is focused on fulfilling the customers' needs in the new digital world. As a global leader delivering innovative communications and technology solutions, Verizon is also developing business models for the emerging IoT market. Consumers trust the Verizon network for its fast speed and network coverage. Its internet service is available with 99.9% capability and provides 940/880 Mbps of speed. Its 4G LTE network provides coverage to 98% of areas in the U.S.
Verizon is already an established leader in 4G LTE wireless networks. Its ~114 million postpaid connections regularly contribute to monthly revenues. The company has now built its own 5G wireless technology and was the first U.S. company to commercially deploy 5G, launching 5G Home broadband in the last year. It also became the first carrier in the world to launch 5G mobility in the last quarter. Verizon's 5G is now available across 10 U.S. cities. It is also developing Network-as-a-Service (NaaS) solutions to deliver seamless experiences to customers. All these efforts are positioning the company as the industry leader in communications services. The company received the Gartner recognition for Network Services for the 11th year in a row.
A huge subscriber base, strong brand recall, innovation in digital services and a large infrastructure network are strong competitive advantages. Verizon is in a good position to leverage from technology advances and growing demand for connected solutions.
Dividends
Verizon is a Dividend Achiever. The company has successfully reduced its payout ratio in recent years to 63% currently. The stock has an attractive annual dividend yield of 4.14%. The company has compounded its dividend growth by 3.1% CAGR over the last decade and last raised its payout by more than 2%. Verizon paid $9.8 billion in dividends last year, making it the 12th consecutive year of a dividend increase.
The company is expecting its full year EPS to grow in the low single-digit pace. Shareholders can, therefore, expect payouts to also increase in the low single-digit going forward.
The world today runs on high speed data. With its own 5G technology in place, Verizon has the first-mover advantage to ride the speed. 5G is the future growth driver for Verizon. Today, consumers demand high speed data for various applications such as streaming a full HD movie at the blink of an eye's speed, riding an autonomous vehicle, AR and VR, remotely controlling industrial machinery and robotics, etc. The company continues to work with other technology partners to further advance 5G technology.
Verizon introduced mobile 5G technology early this year with the launch of 5G Ultra Wideband mobile service and intends to launch it in more than 30 U.S. cities in 2019. Strong industry position in both 4G and 5G networks has strengthened Verizon's status as a strong network leader. Strong focus on customer satisfaction, network performance and innovative leadership are other driving forces for earnings growth. Verizon continues to invest in capital for future growth. It deployed $16.7 billion last year in its wireless network, high-speed fiber and other advanced technologies to better position itself for furure growth.
Competition
The communications industry is highly competitive. Verizon competes with national and regional wireless service providers, wireless resellers and cable companies, as well as other communications and technology companies in the U.S. In its wireline business the company faces intense competition from cable companies, wireless service providers, domestic and foreign telecom providers, satellite TV companies, etc. Network leadership, strong customer focus, and sheer scale and size make Verizon the undisputed leader in the U.S. AT&T is the company's biggest competitor. Verizon's media business competes with other online search engines, advertising platforms, digital video services and social networks. High-quality customer base and networks differentiate Verizon from its competitors.
| Ticker | Company | Sector | Industry | Score | Quote | Market Cap | PE | FPE | EPS | Yield | Payout Ratio | Payments | Dividend | Chowder | Ambassador | Achiever | Aristocrat | King | Graph |
| --- | --- | --- | --- | --- | --- | --- | --- | --- | --- | --- | --- | --- | --- | --- | --- | --- | --- | --- | --- |
| T | AT&T | Communication Services | Communication Services | 56 | 38.38 | 280.37 | 17.20 | 28.78 | 2.23 | 5.42 | 93.27 | 4 | 2.08 | 7.50 | NO | YES | YES | NO | 1 |
Bottom Line
Verizon's 4G LTE and unmatched 5G infrastructure form a powerful platform to support the transformative businesses and rapidly changing consumer applications. Strong customer loyalty, industry-leading wireless products and services, and increasing customer additions position the company well for future growth.
As you can see from the graph, VZ doesn't keep up with the S&P 500 and it should not matter if you invest for income.
DISCLOSURE: Please note that I may have a position in one or many of the holdings listed. For a complete list of my holdings, please see my Dividend Portfolio.
DISCLAIMER: Please note that this blog post represents my opinion and not an advice/recommendation. I am not a financial adviser, I am not qualified to give financial advice. Before you buy any stocks/funds consult with a qualified financial planner. Make your investment decisions at your own risk – see my full disclaimer for more details.