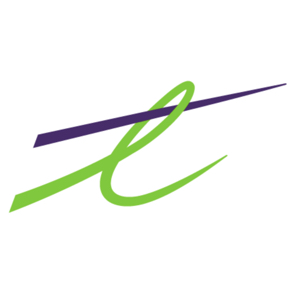 Telus TSE:TNYSE:TU recently released their Q3 results and while it sees their results as strong, some analysts did not see the expected growth considering the slight drop in net income and adjusted EPS. With that said, it grew it's operating revenue and increased the dividend for the second time this year.
Here are comments from their statement that reflects the company from a dividend investor's perspective.
"This strong performance underscores TELUS' unique ability to return capital to investors through growing dividends, while simultaneously funding significant strategic growth investments. TELUS announced its twelfth dividend increase in the past six years as part of our multi-year, 10 per cent per annum dividend growth program launched in May 2011."
Telus Summary
Telus is the 3rd largest telecom in Canada after Bell TSE:BCENYSE:BCE and Rogers Communications TSE:RCI.B NYSE:RCI but it's not far behind Rogers. In 2011, Telus had a market capitalization of $16B and it is now worth $24B while Rogers is at $26B.
Back in 1885, Telus made the first phone call between Fort Edmonton and St. Albert in Alberta. Telus went on to become the phone company for Alberta with provincial ownership at first. Over the years, it became a fully publicly traded company with no provincial ties and it merged with BC Tel. In 2001, Telus started buying assets in Quebec by capturing Quebec Tel and other assets.
Below is Telus by the numbers as of writing.
Market Cap: C$24.76 B
P/E: 39.93
Dividend Yield: 4.53%
Dividend Payout Ratio: 80.67%
Technical Trend: 
The subscription business is a recurring income business and the name of the game is increasing the number of subscribers and reducing the cost of operation. Below are the subscriber numbers for Telus as of Q3 2016.
8.4 million wireless subscribers
1.4 million residential network access lines
1.6 million high-speed Internet subscribers
1.0 million TELUS TV customers
In recent years, Telus started operating in the medical record business with a segment called Telus Health. I believe this segment in Canada is completely untapped but also filled with regulations at both the provincial and federal level. However, Telus is positioned to manage the regulations as it already does with the telecom regulations. It only needs to provide a strong service to customers in this technology era. Below are the segments Telus is now providing services for.
Core Metric #1: DIVIDEND GROWTH
Telus is part of the 10-10 dividend growth club. That means it has increased its dividend for at least 10 consecutive years with a CAGR (Compound Annual Growth Rate) of 10% on average. With Telus, you have gotten a 15% annual dividend growth average over the past 10 years making it a strong Dividend Achiever.
Below are the numbers for the 3, 5 and 10 year dividend growth CAGR. As you can see, it's pretty consistent which is something we want in companies we invest in for the long term.
3 year average of 11.28%
5 year average of 10.96%
10 year average of 15.15%
Here is what $1,000 invested 10 years ago would be worth now. A 2 for 1 stock split in 2013 has helped with the accelerated growth.
Core Metric #2: DIVIDEND PAYOUT RATIO
The dividend growth looked awesome but now you will see that it's to the detriment of the payout ratio. It went from the 50% range to the 70% range or even 80% if you look at the trailing twelve months EPS.
TTM payout ratio of 81.36%
3 year average of 67.01%
5 year average of 65.43%
10 year average of 54.33%
The dividend growth is not sustainable through solely increasing the dividend payout ratio. As an investor, it's good that the company is shareholder friendly but I would prefer for the dividend payout ratio to stay within a defined range by the company. As it stands, the trailing 12 months is an outlier but the previous payout is in line with their guidelines as stated on their website.
Our long-term dividend payout ratio guideline is 65 to 75 per cent of prospective net earnings.
It's important to put the dividend payout ratio in context as well. Let's look at what the dividend payout ratio is for the competitors in the Canadian communication services. Below are the main competitors and Telus actually does better.
Core Metric #3: CONSECUTIVE DIVIDEND INCREASES
Telus is a strong dividend growth stock and the management team has been shareholder friendly. As mentioned, Telus is a Dividend Achiever with at least 10 years of dividend growth and it has grown its dividend at an annual growth rate of 15% over the past 10 years.
As an investor, I like that Telus increases the dividend every 2 quarters. It highlights their confidence in their business for generating the income as well as controlling their cost.
Investment Philosophy #1: BUSINESS QUALITY
The telecommunication business is an oligopoly sector in Canada with only 4 strong players. The wireless segment is by far the strongest the main reason why Shaw Communications has purchase Wind Mobile as it's the future growth of that sector. There are only so many households to reach for cable and internet.
Telus is positioned to grow across Canada and is becoming one of the few players in the health record services business. I believe that Telus Health is a strong differentiating factor.
Investing Opportunity Score: 71%
Based on my Opportunity Score formula, Telus has a score of 71% (the higher the better) for being an investing opportunity. Above 60% is a good range to pay attention on investment timing. Anything around 80% will have a short window of opportunity unless the stock got beaten down.
As a Canadian Blue Chip stock, Telus is currently trading in the higher end of its 52-week range and has the lowest P/E of its peers in Canada. It is also the most consistent of the competitors at increasing it's dividend with a consistent growth above 10%. I believe it should be a core holding for many investors and it's my largest holding across all of my accounts.
Do you want to find out where the competitors stack up against Intact? Just subscribe to the Dividend Performance List over at Dividend Snapshot.
DISCLOSURE: Please note that I may have a position in one or many of the holdings listed. For a complete list of my holdings, please see my Dividend Portfolio.
DISCLAIMER: Please note that this blog post represents my opinion and not an advice/recommendation. I am not a financial adviser, I am not qualified to give financial advice. Before you buy any stocks/funds consult with a qualified financial planner. Make your investment decisions at your own risk – see my full disclaimer for more details.
Join 5,500+ Investors & Build a Winning Portfolio