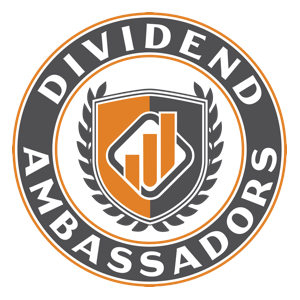 Many investors like to have a process that simplifies the chaos of the stock markets. To that end, indexes and stock lists are created by financial institutions based on pre-determine set of criteria to satisfy the demand for investors. For example, there is a Canadian Dividend Aristocrats list or a BMO Monthly Income Fund.
As it happens, a DIY dividend investor, like myself, work outside of those lists by establishing a more rigorous process to select the next dividend stock or holding to receive more funds. The Dividend Aristocrats, on both side of the border, were an initial step in my investing journey but I have since established a more rigorous set of criteria helping me narrow down a strong set of companies. I have put a comprehensive list of Canadian dividend stocks with many important key dividend metrics with the Dividend Snapshot service to help investors with their investing decisions.
However, one key discussion point I regularly have around the Canadian Dividend Aristocrats is on how poor the criteria really are for including a stock in the list. Investors use those lists to filter out stocks. It's an important process to go from 1,000 companies to less than 100 but I don't think it's enough. While you can break it down by sector or industry, you want to filter out the great businesses from the others. You also want to filter out the companies that match a simple criteria of increasing dividend every year by 1 cent. Where is the growth in that for a dividend growth investor?
Since 2009, I have been working on my criteria for selecting stocks and while I usually select 90% of my holdings using the Dividend Ambassadors strategy the technology sector has usually thrown in a curve ball where instinct comes in.
DISCLOSURE: Please note that links to merchants mentioned within this post might be using an affiliate link. Using an affiliate link means that, at zero cost to you, I might earn a commission if you buy something through that affiliate link.
Dividend Ambassadors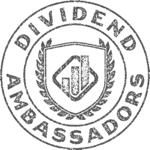 I would like to introduce the Dividend Ambassadors where a stock needs to meet the following 2 criteria:
Have increase their dividends for 10 consecutive years
Have grown their dividend by 10% on average over the past 10 years
Once a stock matches the criteria, it earns the stamp of honour. It is actually quite an achievement to make it part of this list so take note of these blue chip stocks.
Canadian Dividend Ambassadors
| | | | | |
| --- | --- | --- | --- | --- |
| | | | | |
| | | CCL Industries | SNC Lavalin | Metro |
| Atco | Finning International | Jean Coutu Group | Stella-Jones | Cogeco Cable |
| Corus Entertainment | Canadian Western Bank | TRANSCONTINENTAL | Cogeco | Gluskin Sheff + Associates |
| Exco Technologies | | | | |
US Dividend Ambassadors
Due to a large amount of dividend stocks to review, the first list will be filtered by the US Dividend Aristocrats followed by the US Dividend Achievers.
Out of the US Dividend Aristocrats, we have 22 strong dividend growth aristocrats as seen below listed by market capitalization.
| | | | | |
| --- | --- | --- | --- | --- |
| Walmart | McDonald | Medtronics | Walgreens Boots Alliance | Abbott Laboratories |
| Lowe's Companies | General Dynamics | Automatic Data Processing | Illinois Tool Works | Becton Dickinson & Co |
| Ecolab | Aflac | Target | The Sherwin-Williams Company | Franklin Resources |
| Archer Daniels Midland Co | Cardinal Health | Nucor | | Clorox |
| Cintas Corp | | | | |
The US Dividend Achievers is coming soon … Stay tuned.
DISCLOSURE: Please note that I may have a position in one or many of the holdings listed. For a complete list of my holdings, please see my Dividend Portfolio.
DISCLAIMER: Please note that this blog post represents my opinion and not an advice/recommendation. I am not a financial adviser, I am not qualified to give financial advice. Before you buy any stocks/funds consult with a qualified financial planner. Make your investment decisions at your own risk – see my full disclaimer for more details.