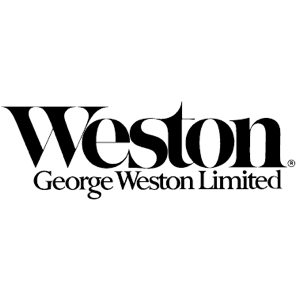 George Weston is a leading food processing and distribution company in Canada. The company recently diversified into real estate business.
The company has three reportable operating segments: Weston Foods, Loblaw and Choice Properties. Weston Foods is a leading fresh and frozen baking company in Canada, while Loblaw is Canada's largest food distributor and retailer. George Weston owns a significant interest (65%) in Choice Properties' real estate business.
George Weston operates through more than 2,300 stores and a large distribution network across Canada. Some of its well-known retail brands include Loblaw, Shoppers Drug Mart, Valu-Mart, No Name, Maxi and Provigo.
Loblaw has been enhancing its digital retail experience, through 670 PC express locations, as well as 16 urban areas that offer delivery by Instacart. Now, 75% of Canadians and 85% of customers living in the Greater Toronto area can access delivery just within ten minutes.
Investment Data
Revenue Growth & Market Exposure
With more than a century's old experience, George Weston has been evolving to meet its customers' demand and its diversified businesses cater to a wide spectrum of their needs, ranging from food, grocery, pharmacy, health and beauty, to general merchandise, financial services and real estate.
With more than a century of experience in the consumer industry, George Weston is known for offering a wide range of products and premium quality. Over the years, the company has built a solid reputation and has earned the trust of its customers. It has managed to establish strong goodwill and trust among its customers.
George Weston is also investing aggressively in technology to ward off online competition. The company has a loyalty rewards program that encourages customers to return to its stores. A strong customer focus in the retail space should aid the company in maintaining its leading market position. Weston Foods is undergoing a major transformation embracing a leaner organization structure expected to be completed by FY 2019 end. Loblaw's e-commerce sales crossed the half-billion dollar mark in 2018.
Weston Foods is on its way to becoming North America's premier bakery and is focusing on brand development, low operating costs and maintaining a broad customer base while Loblaw is concentrating on food retailing with the objective of providing Canadian consumers with the best one-stop shopping experience for everyday household needs.
Loblaw's interest in Choice Properties was spun out to George Weston during the last year. Choice Properties' combination with Canadian Real Estate Investment Trust (CREIT) has strengthened its position as Canada's distinguished REIT.
Dividends
George Weston has a long standing history of paying dividends. The company has also been raising its dividend handsomely and has grown it at a 4.8% CAGR over the last three years. The company last increased its dividends by 5%. It currently has a dividend yield of 2% and a dividend payout ratio of 51%.
George Weston seeks long-term, stable growth in its business through continuous capital investment such as building new stores as well as modernizing existing stores and distribution facilities. As a result of the company's decade long investment in systems and infrastructure, its e-commerce business has also picked momentum.
Choice Properties pose a good value proposition for George Weston and the latter should benefit from the REIT's stable cash flow and NOI growth. George Weston is targeting to add $100 million to EBITDA as a result of its multi-year transformation program. The company's strategy of acquiring companies with solid management should go a long way in creating long term shareholders' wealth. Overall, the company is expecting its adjusted earnings to increase in 2019, on the back of stable performances of its operating segments.
Growing demand for food and medicines should act as a tailwind for this Canadian Dividend Aristocrat. A proven business model, an extensive store and distribution network infrastructure, and a reputed brand name form a deep moat around George Westons' business. There are plenty of opportunities for the company to diversify and cross-sell its products.
Competition
George Weston operates in highly competitive industries. The company is facing competition not only from the traditional brick and mortar stores but also from online players. George Weston is expanding online shopping as well as delivery options as it faces acute pressure from online e-commerce players. Loblaw itself competes against a wide range of retailers including supermarket and drug store operators, mass merchandisers, discount, convenience and specialty stores, etc. Weston Foods' competes with multinational food processing companies, as well as domestic bakery stores in North America. Metro Inc., Sobeys, Walmart, Costco, Amazon.com are the leading competition for the company.
Bottom Line
George Weston's ownership of large, diversified and successful businesses is its major competitive advantage. Investments in technology, strengthening its supply chain management, and high growth potential in its commercial real estate REIT act as strong tailwinds for the company. As a leading food retailing company in Canada, George Weston should benefit from its well-recognized brands, large presence and ongoing investments. The company is in a strong position to increase its presence in the real estate market on the back of successful integration of Choice Properties. A regular stream of cash flow from a consumer defensive business, and ongoing investments should support the company's dividend growth streak in the future.
I would consider George Weston as a proxy to fixed income investment so if your portfolio looks for some fixed income, you could assign a percentage to WN but it's not a growth stock for my dividend growth portfolio. I would prefer to hold the Vanguard S&P500 Index ETF or another dividend ETF.
DISCLOSURE: Please note that I may have a position in one or many of the holdings listed. For a complete list of my holdings, please see my Dividend Portfolio.
DISCLAIMER: Please note that this blog post represents my opinion and not an advice/recommendation. I am not a financial adviser, I am not qualified to give financial advice. Before you buy any stocks/funds consult with a qualified financial planner. Make your investment decisions at your own risk – see my full disclaimer for more details.