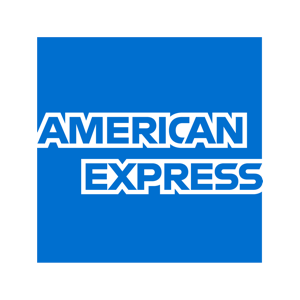 American Express is a globally integrated payments company. The company engages in the processing and settling of card transactions. As a leading global services company, American Express operates an end-to-end, integrated payments platform known for its world-class brand and services. The American Express brand has been consistently rated as one of the most valuable brands in the world, characterized by a large global footprint, a diversified customer base, and a differentiated business model.
American Express' reportable operating segments are Global consumer services group, Global commercial services, and Global merchant and network services. The company's principal products and services include charge and credit card products and travel-related services. Its business travel services are offered through American Express Global business travel JV. American Express' network of distribution channels is large and integrated, consisting of third-party vendors, business partners, in-house sales team, and applications and emails.
Investment Data
Revenue Growth & Market Exposure
With more than a century's old existence, American Express has developed a highly trusted brand name and strategic partnerships with leading industry names like Amazon, PayPal, Delta Airlines, Marriott, Hilton, etc. American Express card is very popular amongst the merchant classes and is accepted at virtually all merchant locations accepting both Visa and Mastercard in the U.S. The bank is known for providing excellent customer services and differentiated products and services. It is highly diversified by customers, geographies and business lines. More than 80% of American Express' revenues come from discount revenue (the fees charged to merchants for using American Express cards) and fees. This makes the company less susceptible to interest rate fluctuations.
Starting out as a freight forwarding company back in 1850, today American Express is a world leader in providing charge and credit cards to consumers, businesses, mid-sized companies as well as large corporations. The company is gaining strength among small and medium-sized businesses and also across international markets. It grew worldwide spending on its cards by 9% and added 12 million new card members in the last year.
In addition, American Express is also fortifying its digital footprint and mobile channels to enhance customer experience as well as grow its customer base. It is luring customers in the premium consumer space through unique benefits and services on its Gold and Platinum cards and also has a good chance to further deepen its existing customer relationships.
American Express registered a 10% growth in revenues during the last year. The company is targeting its revenues to grow by 8%-10% in 2019. It is targeting growth by establishing new partnerships, launching new products and services and introducing new digital capabilities around the world.
Dividends
American Express is a dividend starter. It has raised its dividend for the last eight years in a row, though the company has been paying dividends for decades. The company raised its last dividend payout by 11.4%. Its payout ratio has been reasonable at near 20% which provides enough room for future dividend growth and it sports an annual average yield of 1.25%.
American Express has compounded its dividend growth at more than 10% CAGR per annum, over the last decade. Its earnings have also grown at 13% CAGR during the same time. The company is targeting its 2019 EPS to range in between $7.85-$8.35, which translates into a growth of 10.5% from the last year. The company also has a share repurchase program in place and has returned $2.9 billion in dividends and $1.6 billion in share repurchases to its shareholders in 2018.
High-end credit card products and an affluent customer base further add visibility to cash flows, helping boost the credit quality and lowering the write-off rate. Its "spend-centric" business model incentivizes card members to spend on their cards which help accrue more cash flow for the company. American Express is favorably placed to drive multiple income streams from existing customers. The rapidly changing payments landscape further offers multiple attractive opportunities for American Express owing to its rich heritage, strong reputation and a large global presence.
American Express' diverse businesses ranging from travel to cards, to innovative digital products and services, reduces any earnings volatility. A trusted brand, robust business model and strong financial expertise are the company's core strengths.
Competition
American Express competes in the global payments industry with charge and card networks, paper based transactions as well as bank transfer models. AXP faces competition from financial institutions, national and international card networks, businesses issuing their own private label cards, and emerging players leveraging technology.
American Express competes with the likes of Discover Financial Services, Visa NYSE:V, and MasterCard NYSE:MA. Visa is a global payments technology company providing electronic payment services to its clients, while MasterCard is a leading global payments company facilitating global electronic funds transactions and Discover Financial Services is a direct banking and payment services company.
| Ticker | Company | Sector | Industry | Score | Quote | Market Cap | PE | FPE | EPS | Yield | Payout Ratio | Payments | Dividend | Chowder | Ambassador | Achiever | Aristocrat | King | Graph |
| --- | --- | --- | --- | --- | --- | --- | --- | --- | --- | --- | --- | --- | --- | --- | --- | --- | --- | --- | --- |
| V | Visa | Financial Services | Credit Services | 43 | 210.29 | 451.77 | 39.95 | 17.45 | 5.26 | 0.57 | 22.81 | 4 | 1.20 | 20.36 | NO | NO | NO | NO | 1 |
| MA | Master Card | Financial Services | Credit Services | 53 | 340.95 | 340.08 | 42.92 | 17.45 | 7.94 | 0.47 | 20.15 | 4 | 1.60 | 16.51 | NO | NO | NO | NO | 1 |
| AXP | American Express | Financial Services | Credit Services | 49 | 135.87 | 111.18 | 17.01 | 17.45 | 7.99 | 1.27 | 21.53 | 4 | 1.72 | 8.44 | NO | NO | NO | NO | 1 |
| WU | The Western Union Company | Financial Services | Credit Services | 66 | 26.24 | 10.97 | 10.68 | 17.45 | 2.46 | 3.05 | 32.52 | 4 | 0.80 | 10.07 | NO | NO | NO | NO | 1 |
Bottom Line
American Express is also focusing on increasing its merchant coverage globally and registered double-digit growth in international merchant locations last year. The company is in a good position to gain from strong momentum in its core business and future growth drivers in the form of a booming U.S. economy and low unemployment rates. These tailwinds also position American Express well for future dividend hikes.
At this point I prefer Visa or MasterCard as their global reach but Amex is also a good choice and it has the best yield.
DISCLOSURE: Please note that I may have a position in one or many of the holdings listed. For a complete list of my holdings, please see my Dividend Portfolio.
DISCLAIMER: Please note that this blog post represents my opinion and not an advice/recommendation. I am not a financial adviser, I am not qualified to give financial advice. Before you buy any stocks/funds consult with a qualified financial planner. Make your investment decisions at your own risk – see my full disclaimer for more details.