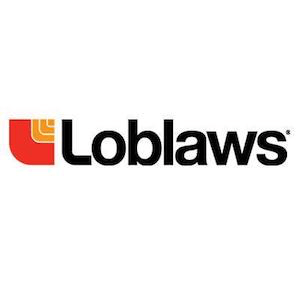 You may know Loblaws TSE:L as a grocery chain but it's much more than that. It is a food retailer but also a provider of drugstore, merchandise and financial services.
Two years ago this month, Loblaws completed the acquisition of Shoppers Drug Mart in an industry shaking move. Regulators had to pay attention but not much came of it. With the acquisition, Loblaw ended up with roughly 2,300 corporate, franchised and associate-owned stores across Canada and nearly 1,800 pharmacies.
Loblaws Summary
Over the past two years, Loblaws stock grew by 60%. While the markets have been tumultuous and the Canadian dollars has come down, Loblaws managed to rise and provide a strong ROI for its shareholders. By the numbers, Loblaws has a low yield and a high P/E which may be discouraged many but it's important to look at what it has to offer and understand how it is changing their business. The BLUE Menu is one of those initiatives as well as the Click & Collect service.
Market Cap: $29.80 B
P/E: 40.57
Dividend Yield: 1.38%
Dividend Payout Ratio: 56.18%
Below are the brand power behind Loblaws and what's available through the provinces.
Loblaws operates in the consumer defensive sector along with its food retailer competitors in Canada and is the largest by market capitalization. Unfortunately, it has the largest P/E of the group by a large margin. The addition of Shoppers has fuelled the growth in earnings for the company but the stock price has also gotten ahead of the earnings with anticipation of more. The earning potential that the smaller drugstore/grocery opportunity from Shoppers has already been priced in the value of the company. With that said, there are other good companies with high P/Es.
Core Metric #1: DIVIDEND GROWTH
Loblaws is not a spectacular dividend growth investment. It's not even a Canadian Dividend Aristocrats at the time of writing and is far from being able to belong to the 10-10 group either with the low dividend growth.
However, it is still a dividend payer and it has not reduced its dividend payments either. Its purchase of Shoppers is where the money went and it paid off for shareholders with a 60% growth in stock price. What's clear is that it's not an investment for paying bills with income, this stock belongs in a dividend income portfolio. Metro TSE:MRU is better for the dividend growth.
3 year average of 5.39%
5 year average of 3.44%
10 year average of 1.71%
Core Metric #2: DIVIDEND PAYOUT RATIO
For nearly 8 years, the dividend was flat at 84 cents but that did not create an up trend in dividend payout. Earnings were challenging in 2007 as you can see from the graph below but only temporarily. When looking at the graph, it's hard to predict where it's going next and with a dividend payout ratio of 56%, there could be pressure to put a hold on the dividend increase if the earnings don't go up since it's well above the average.
3 year average of 34.39%
5 year average of 33.70%
10 year average of 37.14%
Core Metric #3: CONSECUTIVE DIVIDEND INCREASES
Loblaws has managed to provide shareholders with 4 years of dividend increases. One more year and we will see Loblaws enter the Canadian Dividend Aristocrats list. Not a huge achievement, but only 70+ companies qualify in Canada. It will automatically trigger purchases by the ETFs following the index or any dividend ETF with the holding.
I could do with 4 years but the growth in dividend is not there and the yield is too low. If you think about it, the banks are just getting back to the 5 year mark after holding back their dividend increases in 2009.
Investment Philosophy #1: BUSINESS QUALITY
The fields of business Loblaws cover are all necessities which makes it a company to look at. This is my primary filter in terms of holding a company. I need to understand the business and believe it is a necessity to ensure the business can be around for a long time.
By providing food and drugs (the legal kind), it provides necessities we can't live without.
Investing Opportunity Score: 24%
Based on my Opportunity Score formula, Loblaw has a score of 24% (the higher the better) for being an investing opportunity. It's not high and it has a few points working against it:
Currently priced too high
Low dividend growth year over year
Less than 5 years of dividend increases
I do not consider Loblaws an investment opportunity at this point in time. The price would have to come down to bring the P/E closer to 20 which would increase the yield as well. I would instead look at Choice Properties REIT TSE:CHP.UN which is the real estate holding company spun out of Loblaws. The REIT was created in 2013 and has mostly Loblaws as a tenant. It was setup to unlock value in the real estate portfolio of the company.
Do you want to find out where the competitors stack up against Loblaws? Just subscribe to the Dividend Performance List over at Dividend Snapshot.
DISCLOSURE: Please note that I may have a position in one or many of the holdings listed. For a complete list of my holdings, please see my Dividend Portfolio.
DISCLAIMER: Please note that this blog post represents my opinion and not an advice/recommendation. I am not a financial adviser, I am not qualified to give financial advice. Before you buy any stocks/funds consult with a qualified financial planner. Make your investment decisions at your own risk – see my full disclaimer for more details.
Join 5,500+ Investors & Build a Winning Portfolio