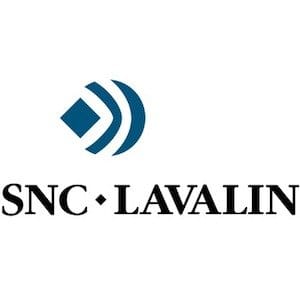 If you were to do a blind test and only look at company metrics, performance over the past 10 years and current valuation, SNC Lavalin would stand out on your list. With a P/E of 4.95, SNC Lavalin has been hit hard by the investing community. The investors are fleeing and the courageous or contrarian are jumping on board. Is it for a quick cash or a long-term investment?
The fact is that SNC got into some legal trouble. Find the list of issues surrounding the corruption allegations over at The Huffington Post. It's a long list and an executive has pleaded guilty. The fleeing investors are speculating that contracts will be reduced and therefore future earnings will be impacted over time. A big issue around the allegations is that if they are found guilty, they would be banned from receiving contracts from the federal government for at least 10 years.
By The Numbers
Since the numbers popped out in my list and my scoring formula surfaced it as the top stock within 120 Canadian companies, it's worth looking at the numbers.
Ticker:

TSE:SNC

Stock Price: $42.33
P/E: 4.85
Dividend: $1.00
Dividend Yield: 2.36%
Increased dividends for at least 10 consecutive years
EPS: $8.73
Dividend Payout Ratio: 11.45%
10 Year CAGR Dividend Growth: 18.68%
10 Year CAGR EPS Growth: 29.09%
Uniquely Positioned
When you look at the type of work they do, there aren't many competitors that can easily enter the market. They are uniquely positioned to operate in many countries in the world and build infrastructures. Most of the time, the contracts are tied to governments which can be a blessing and a curse when governments pull out spending.
Double Trouble
While the stock recently pulled back due to recent corruption allegations, it's actually not the first time as there were allegations back in 2012. The CEO even commented that it appears the allegations are tied to the 2012 legal actions.
Look at the chart below for 2012 and the most recent date. There was a long lull moment for the stock back then.
The stock has effectively been beaten down. If you were to ignore the legal trouble, the stock would be a steal but with the legal trouble putting future projects and revenue at risk for up to 10 years, investors are being very cautious.
Is investing in SNC before the legal trouble is over a gamble or a smart contrarian play? If you consider this a good play, is it a long-term investment or a quick cash?
DISCLOSURE: Please note that I may have a position in one or many of the holdings listed. For a complete list of my holdings, please see my Dividend Portfolio.
DISCLAIMER: Please note that this blog post represents my opinion and not an advice/recommendation. I am not a financial adviser, I am not qualified to give financial advice. Before you buy any stocks/funds consult with a qualified financial planner. Make your investment decisions at your own risk – see my full disclaimer for more details.
Join 6,000+ Investors & Build a Winning Portfolio