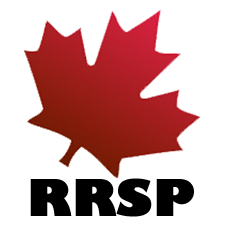 The RRSP season is amongst us! Don't be stressed, there is no need to panic :) I have some RRSP tips for you to navigate the process and succeed. The rules are rarely changing for the Registered Retirement Savings Plan and that's why the RRSP tips are timeless. Every year, the maximum contribution is indexed to the inflation and the cap is adjusted. Since I am far from the cap, it's not something I pay a lot of attention to.
The tips below are all about your RRSP once you have decided to make a contribution. Prior to that, you may have fully contributed to your TFSA or plan to do so. If you are debating between RRSP and TFSA, you should know you are in a much better position than most people to have the money to do so! The decision between the two accounts should really be based on your overall retirement plan (i.e. do you have a pension, your income level and so forth).
As you read through the list of tips below and think of new tips, make sure to leave me a comment as I am really interested to hear about them.
Personal Take on RRSP
I maximize my RRSP growth (Tip 1), optimize my RRSP contributions (Tip 2) and I maximize my contributions to my TFSA every year. Note that I don't maximize my contribution for my RRSP. I am far from maximizing my contributions every year and I may never do that considering the taxes I would have to pay in the end compared with other accounts. The big question is always around the tax-free growth and on how you are leveraging it.
The RRSP deadline, in my opinion, is for investors to maximize their RRSPs and not to initiate their only annual contribution. If you are in a position where you are making your annual contribution, you end up competing with making a possible TFSA contribution or even RESP contribution. Think of the deadline as an opportunity to crunch the final numbers that you want to have.
Remember that RRSP, TFSA, and RESP are just accounts with tax benefits and not investments. How you invest your money in those accounts is as important as choosing the account. All you need is a plan.
Timeless RRSP Tips
This year, the RRSP deadline is March 1st, 2013. For those familiar with RRSP, the deadline is pretty much the 1st of March every year :) As I said, the RRSP rules rarely change.
Tip 1 – Maximize Your RRSP Growth – Reinvest Your Tax Refund
I have written an extensive post on maximizing your RRSP for growth and comparing it to other accounts. The magic is all in the tax refund and what you do with it. If you don't re-invest it, you are not maximizing your RRSP usage. The TFSA account will practically be ahead from a tax perspective provided you invest the same amount. It may also put into perspective putting your RRSP tax refund on your mortgage as well.
Maximizing your RRSP is not the same as maximizing your RRSP contributions. Maximizing your contribution is just a factor of how much money you invest. Maximizing your RRSP is all about maximizing the growth based on the benefit of the account which is about tax-free growth and tax-deferred benefits. To maximize your RRSP you need to make use of the benefits wisely.
Tip 2 – Accelerate Your RRSP – Reinvest Your Future Tax Refund
In the past, I have used the word optimize for this strategy to differentiate it from maximizing your tax refund as I believe they are 2 separate actions. I decided to call it accelerate your RRSP – I'd love to hear your thoughts on what name this technique has. I will look at how Turbo Tax calls it … In a way, if you execute this strategy, you are automatically Maximizing your RRSP for growth.
The purpose of this strategy is to estimate your tax refund and look at making an extra contribution for this year (as opposed to the following year) with a larger contribution than the tax refund would have been. This strategy assumes you will borrow some money otherwise if you had the money you would have made the contribution :)
Here is how it works:
2012 Tax Refund $1,000

Borrow $1,500 (until you get your tax refund)
Extra RRSP Contribution $1,500 (larger than the original tax refund by 50%!!!)

Extra RRSP 2012 Tax Refund $500

Total 2012 Tax Refund $1,500
You probably have a bit of interest to pay on the loan (hopefully from a line of credit) and you are done. You have maximized your RRSP early and maximized your future contribution from the original tax refund already. It's like a supercharged maximizer :)
Note that Intuit with Turbo Tax officially calls this technique RRSP Optimizer.
Tip 3 – Don't Rush Your Investment – Avoid Last Minute Bank Gimmicks
If you want to make a contribution and you are not sure how to invest it, just make the contribution in cash. To receive the RRSP Tax Refund, all that is needed is the contribution. Once your cash contribution is made, you can take your time to find the best investment.
Even if you do a cash contribution, you can still apply Tip 1 and Tip 2. You just aren't rushing into buying products/investments that aren't good for you. Always be careful around Mutual Funds and banking products.
Tip 4 – Spousal Contribution – Look for Tax Efficiency
Spousal contributions allow couples to build RRSP accounts for more efficient income tax over time. When you contribute to your spouse RRSP, it is usually expected that your spouse is in a lower tax bracket leading to a lower income tax rate upon withdrawal. In 2007, the government introduced income splitting for couples but only if they have reached the age of 65. Until then, RRSP withdrawals are taxed based on the income of the owner.
There are ways to benefit from the lower tax rate of your spouse in the short term but you do need to not make any contribution for 3 years before withdrawing otherwise the attribution rule will come into play. I was able to execute this in 2009 and switch many mutual fund investments into stocks and benefit from the low prices on banks at the time.
Tip 5 – Request to Adjust Tax Deductions at Source – Tip 1 & 2 Automated
If you make regular contributions, try to request the deduction at source. It means that you get your tax refund right away. In fact, you don't even pay taxes on it and it allows you to increase your contribution right there and execute Tip 1!!! The government has a form where you can make the request.
Forget about getting that juicy refund – it's not a gift to travel to a sunshine destination. If you need to save for a trip, try setting up an account for the savings :)
Tip 6 – Understand Your Contribution Limit – It's a long Journey
It's important to understand your contribution limit in order to plan your contribution but also the possible tax advantages for other needs down the road. Take the RESP account, for example, if your children do not end up using it or making full use of it, you are much better to roll it inside an RRSP than pay an extra penalty on it. You need the room for it though and it's really about a long-term plan since you are probably thinking 20 years down the road here.
If your employer has a Defined Contribution Plan, you need to make sure there is room as well for their contribution. You won't get a tax refund from that money but it's free money.
All in all, you want to know how much room you have in order to avoid paying any penalty.
Tip 7 – Map Out Your Retirement Income Plan – Think outside RRSP
I repeat this often but an RRSP account doesn't mean you have a retirement plan. The RRSP account is just one account part of your retirement plan. The TFSA account is a major player and so are all your other sources of income. I have put together a financial budget spreadsheet that allows me to understand my cost in retirement and assess the amount of money I would need to cover that. It's very interesting to find out what you will need just for the basic costs of living.
Tip 8 – Name a Beneficiary – Think of your loved ones
It's a small thing but an important one to keep up to date otherwise it may cost more in taxes and fees to leave your money to your loved ones. If you are married, don't assume the beneficiary is your spouse – make it clear. Each province can have their own laws as well. RRSPs make it easy to ensure there is a beneficiary but in the end, you should have a will and keeping it up-to-date.