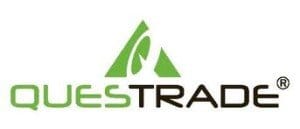 As a DIY investor, I can tell you that I have used 5 different discount brokers in my life so far. There will always be progress and competition for the customers and to that end, I don't think anyone can settle with one for life. You need to use the discount broker that works for you at your stage in life. I believe Questrade is the discount broker of choice for anyone starting.
My Discount Broker History
I started with InvestNat from National Bank. When I look back, it was a pretty pathetic setup. It still exists but was rebranded National Bank Discount Broker. It would seem that they have kept up with the trend and are offering transaction fees of $9.95. It's pretty much the norm now.
I then switched to Scotia McLeod. They still exist but more so as a wealth management. My traders cost me $30 at the time.
I was then enrolled in e*trade Canada for our company plan at the time. I did not make use of it much for personal investment.
As with many small player, e*trade Canada became Scotia iTrade where I invested for a while before I started down my dividend investing path.
Once I was figuring out my investing strategy and how I wanted to invest, I settled on RBC Direct Investing where I have been so far.
Funny anecdote – it looks like I always end up at ScotiaBank after e*trade Canada and ING Direct :)
Why Start With Questrade
My brother started with Questrade on my recommendation and it's working well for him. I do realize that I am with RBC Direct Investing but as you can see from my history, it took me a while to settle on one. My situation is different from a new DIY investor though. If I was not going to be with RBC, Questrade was my second choice. As a new investor, you are not transferring large amounts into a new discount broker, you are probably starting to invest and want ways to make your money work at a low cost. That solution is index investing with ETF (Exchange Traded Funds) and ETF transactions happen to be FREE at Questrade! By the time you have accumulated a sizeable amount, you should have figured out what investing strategy is going to work for you. As you probably know by now, I am a blue chip dividend investor.
You get to invest small amounts in equity or fixed income through an ETF
You get to build your nest egg slowly at a low cost (No mutual fund fees here)
You can then transition to stocks whenever you are ready for a low cost of $4.95 for the fixed plan pricing
You get all the benefits of a full discount broker. Questrade is to discount brokers what Tangerine is to banking.